Recent Photos




Featured Track




Jam > My Head
The New Deal
2001-03-30
The Church on Berkley


New Deal was at their finest this evening, playing in an old church. The church, the band, and the crowd all merged as one grooving entity.



Jam > My Head

(it's kinda big, 96.5mb, but if your on highspeed, give'r)

Live Music News

MP3 Streams of my Mixes


Jammin'
About Jamaholic.com



Jamaholic.com is a place where those who are afflicted with music addiction can feel at home and not be ashamed of their condition.

Here you can read stories of others who share jamaholism, and find out what made them a jamaholic. You will also find my live music picks for the week (in the Toronto area), as well as show reviews. There are also some resources and links which any jamaholic will find useful for fueling their harmless addiction.

Feel free to send questions, comments, and submissions to info@jamaholic.com

By the way, don't forget to click on the bottle at the top
to make things happen...

| | | |
| --- | --- | --- |
| | Jamahol | |
| | | |
| --- | --- | --- |
| | You Said | |
| | How often do you make it out to see live music? | |
| | | |

Jamaholic Confession


Awakened By The Dead

I have been a music fan as long as I can remember. Learned to play guitar at age 12 and from that time on, playing music was my only goal in life. Growing up in a small town there was not much exposure to live music unless you wanted to listen to Top 40 or country cover bands. I knew there had to be more adventurous stuff than that out there. Eventually I fell into the classic hard rock scene(Zeppelin, Sabbath, Deep Purple, etc), but again things... more

jamminrebel



| | | |
| --- | --- | --- |
| | Jamaholic's Corner | |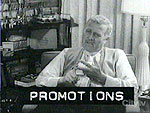 Speakers Corner Video (7MB)